Hi there
News - Ready, Steady, Go For EMF 2018
Edinburgh Marathon Festival 2018 is less than 24 hours away and thousands of participants are getting ready for Scotland's biggest running event of the year. The fun starts at 10.00am tomorrow (Saturday 26 May) with the 10K at Holyrood Park.
Event Of The Week - Aviemore Half Marathon
"Awesome scenery, high PB possibility a must do HM. The views were stunning from start to finish, the first half of race was off road and then onto the road for the second. I'll be back next year that's for sure!" Our Event of the Week is Aviemore Half Marathon.
Product Of The Week - Sorbothane
Every time your feet strike the ground, harmful shockwaves reverberate through the body. Subjecting your feet to this level of stress can have an adverse effect on the way you move, train or play. The answer? ...
Continued...
News - Huge Turnout For New Fife parkrun
Scotland's 39th and Fife's fourth parkrun was launched in style on Saturday (19 May) with a bumper 344 turnout that tested the event team at Lochore Meadows.
News - Robbie Just Champion In Aberdeen
Commonwealth Games star Robbie Simpson took advantage of good running conditions last weekend in Aberdeen to score a comfortable victory in the BHGE 10K. The 27-year-old bronze medallist on the Gold Coast led a 3,000 field and broke the tape on 30:59.
runTalk - Hug A Race Organiser
Most running blogs come from the perspective of a runner – runABC's runTalk is no exception (writes Chris Broadbent). But for one week only, I have decided to step out of the trainers of my fellow runners and slip into the slightly less sweaty shoes of the race organiser.
Special Offers
runABC is offering lots of great discounts on races, apparel and more. Check out our special offers page for discounts on 66fit.
Race Listing And Results
Looking to plan your next event? Our race listing page provides a comprehensive list of events in Scotland and beyond. Check out the results and upcoming events on our race listing page here.

Don't forget you can register as an organiser here and add your race's details to our event listings. Good luck to everyone racing!
Keeping In Touch
You receive runABC Scotland weekly eNews as a current subscriber. The only information we hold about you is your name and email address. We never share this information with third parties.

If you want to unsubscribe to runABC Scotland eNews click the link at the bottom of the page of this email. You can view our privacy policy here.
Follow runABC Scotland on Facebook & Twitter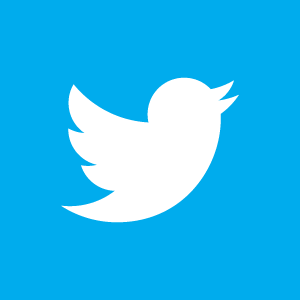 runABC Scotland is active on both Facebook and Twitter. Like and follow us to keep in touch with regular news and event updates.